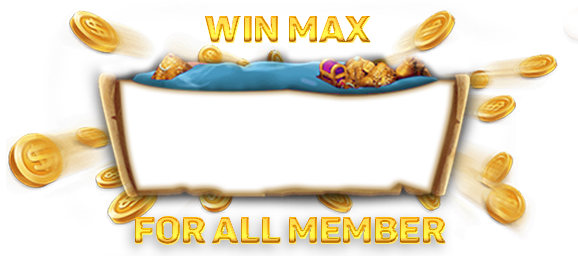 MYR 2,369,894
SGD 780,890
27-07-2021
1st Prize
2nd Prize
3rd Prize
3559
D
8455
B
0489
H
Special

4191
A
6252
B
1440
C
8404
D
****
E
5393
F
****
G
6469
H
2619
I
6410
J
0274
K
****
L
3472
M

Consolation

6249
N
6951
O
1574
P
1642
Q
2928
R
9662
S
5233
T
9460
U
8075
V
1128
W
REGISTER NOW
Payout Table
| | |
| --- | --- |
| PRIZES | BIG (MYR / SGD) |
| 1st | 2625 |
| 2nd | 1050 |
| 3rd | 525 |
| SPECIAL | 210 |
| CONSOLATION | 63 |
This ECWON DAILYJACKPOT event is open to all ECWON members.
Members can get one SGD/MYR 1 of ECWON Jackpot Ticket for the day when minimum deposit MYR/SGD 100 or more.
Deposit every MYR/SGD 400 will get one(1) unit of ECWON DAILY JACKPOT.
ECWON DAILY JACKPOT keep accumulation everyday untill members hit our ECWON DAILY JACKPOT.
Before the draw come to an end, Jackpot result is drawn from A position marked as the bonus position.
-100% of Pool when A is drawn into the 1st Prize
-50% of Pool when A is drawn into the 2nd Prize
-30% of Pool when A is drawn into the 3rd Prize


ECWON DAILY JACKPOT payout calculation is payout price/total unit.
EG:
Today Jackpot prize: RM 4,000,000.00
Positions A is drawn into the 1st Prize
RM 4,000,000.00 / 20 = RM 200,000.00
Each unit will get RM 200,000.00


Maximum value of ECWON Jackpot Ticket up to MYR/SGD 10 & No limit of tickets
DEPOSIT RM 1,000 = RM1 x10 ECWON Jackpot Ticket
DEPOSIT RM 10,000 = RM10 x10 ECWON Jackpot Ticket


JACKPOT results will be announce at 8PM everyday, and the winning prizes will be automatically deposited into the member's wallet after the draw.
This event is only available to customers who have not applied for a BONUS package.
The maximum payout of jackpot is MYR500,000 / SGD200,000.
VVIP or above members can get a daily deposit bonus of 5% plus an additional RM4 / SGD1 ECWON Jackpot Ticket. If member do not apply for any bonus, the amount of ECWON Jackpot Ticket will be doubled.
The unit of ECWON DAILY JACKPOT is unlimited. The more deposits, the more chances of winning.